CIVILIAN PRODUCTS
«SMT Group» LTD is a company that successfully works in a global market selling MAZ, KAMAZ, URAL, GAZ, and full range of spare parts. We offer high quality spare parts directly from manufacturers and provide guarantee. The company is a wholesaler of tires for cars, trucks, heavy trucks, road construction and lifting transport vehicles, electric transport, buses, tractors and agricultural machinery.
Read More
SPECIAL PRODUCTS
«SMT Group» LTD has an export and import license to sell military equipment as well as dual-use goods.
Read More
PROFESSIONALISM
Our effective team has professional background, potential and experience aimed to succeed. We don't stop at achieved results, we always set new and more ambitious goals.
CLIENT- ORIENTED
Our company is focused on respect, responsibility and customer satisfaction and performs all contractual obligations.
"SMT Group" LTD
SMT Group LTD was established in 2011. The company carries out a foreign trade activity of civilian production, cargo vehicles and spare parts and items for special and dual purpose.

Our company appreciates your choice and offers you the most favorable conditions. We are responsible for the quality of the products supplied by our company and offer you a mutually beneficial partnership. We are confident that working with us is always a pleasure and you will become our regular customer.
SMT Group first company in Europe who provide URAL NEXT trucks with Euro 6 engine. With URAL NEXT you dont need to follow a path. You can create your own. Best off-road truck. With its unrivalled payload capacity and mobility URAL NEXT takes you farther than you thought is possible, whether over the most extreme terrain or on the road. It is your reliable partner in any environment and climate.
URAL NEXT can always be relied on to get the job done! The backbone tube offers superior protection and safety to the drivetrain and superstructures and leads to significantly extended lifetimes. Operating cost are lower in all segments
The engines comply with the modern trends in global engine-building: they are efficient, have a lifetime exceeding 1 mln km and can potentially meet Euro-6 environmental requirements. Progressive design of heavy-duty in-line diesel engines has a significant boosting resource. The torque range provides for high traction-dynamic properties of vehicles.
URAL NEXT has unique chassis. World-renowned technical innovations and unique design solutions
URAL NEXT comprehensive offer of solutions based on monitoring and complying with customers needs and requirements..
URAL NEXT – in the Army
Our company ready to create customs solutions. Conforms to all NATO standards as well as to users special requirements. Allows heavy transport load and high speed in the most difficult terrain. Standartization of 4×4, 6×6 8×8 drive configurations. Power train variability. Transportable by air
No compromises for the military !!!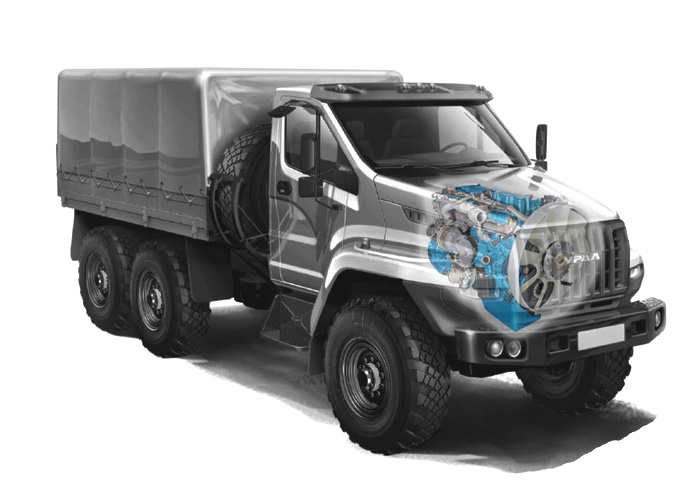 Euro 6 engine
We equip the URAL NEXT trucks with engines pursuant to customer's requirements. Both unique air-cooled and liquid-cooled engines are available
Air-cooled URAL NEXT Euro 2 — Euro 5 engines
Liquid-cooled PACCAR MX Euro 3 — Euro 6 engines
Liquid-cooled Cummins engines
Liquid-cooled Renault DXi 7 engines
Optional implementation of various engines on the URAL Next chassis
Vehicle design
Developed for heavy off-road conditions
High pass ability through terrain
High levels of driving comfort
High speeds over difficult terrain
High levels of vehicle stability in turns and on slopes
Minimum maintenance requirements and minimum possibility of drivetrain damage
High chassis rigidity with the central load-carrying tube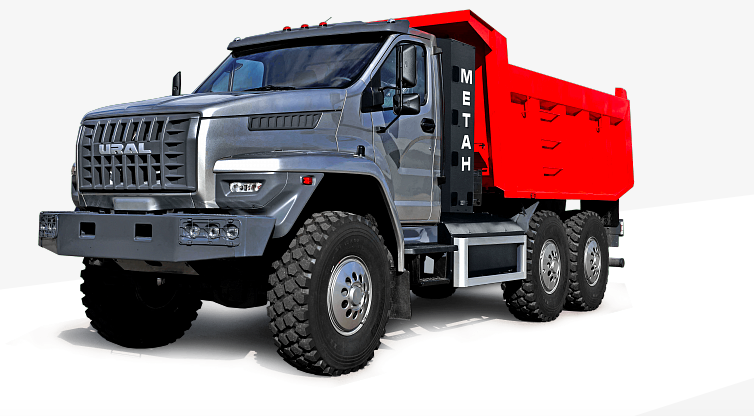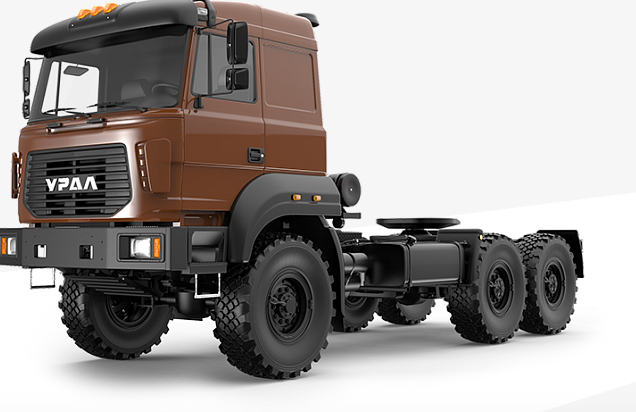 Cab
Exclusively COE cabs
Each model produced is characterized by its own cab
Both day and sleeper cabs
Cabs for the higher number of crew members
Air cab suspension for greater comfort
Appreciably less vibration. Significantly fewer vibration are transmitted to the drivers cab. Greater safety and security. Higher driver productivity
Quick reinvigoration. Truly faster recovery of the driver after work, less illness and lower risk of an accident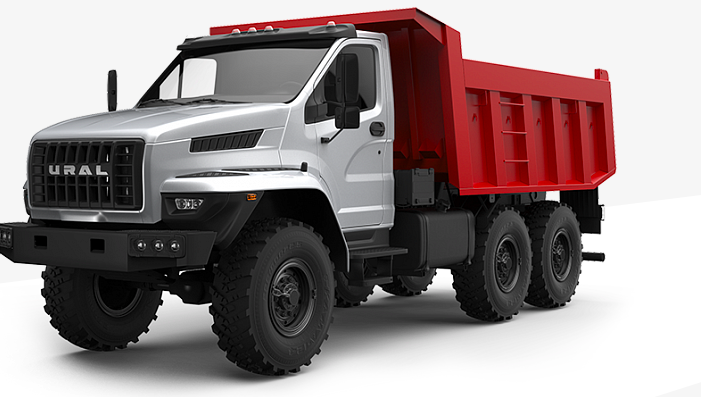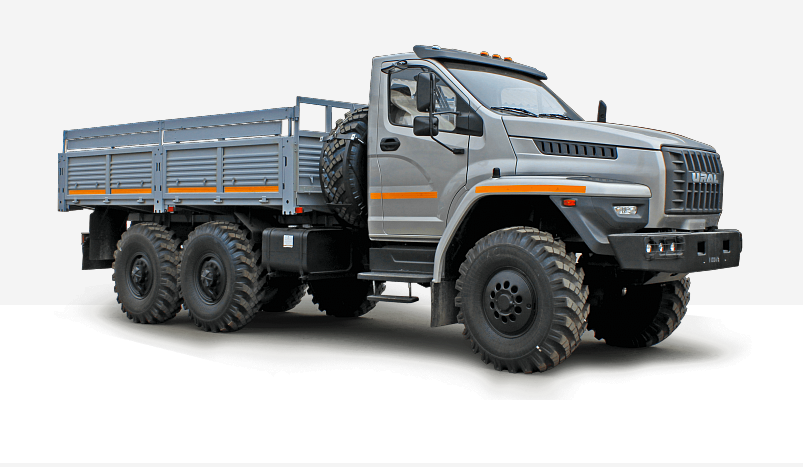 URAL NEXT transmissions
Optimized power transmission
Manual, automated and automatic transmissions
URAL NEXT auxiliary transmission
Firefighting vehicle
URAL NEXT has a tailored solution ready for firefighters. We can fulfill the most demanding requirements. All storage spaces are accessible from the ground, without the needs for boarding platforms
All vehicles benefit from the excellent driving characteristics of the URAL NEXT concept vehicle chassis. Low maintenance. Power train components are protected against aggressive environments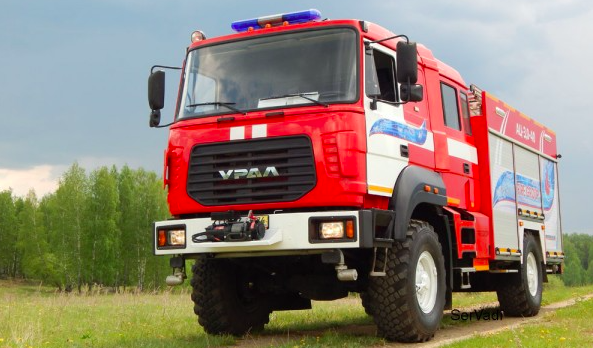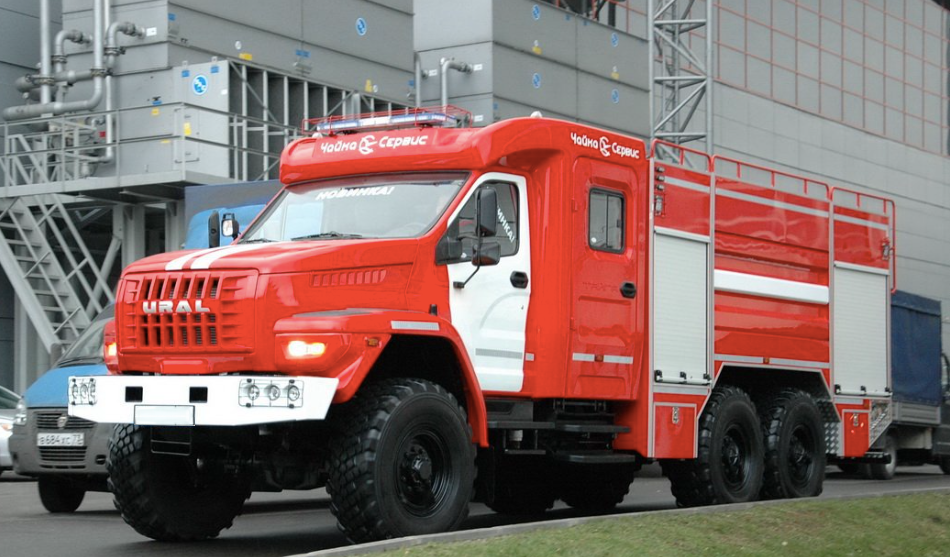 Ural Luxury cars
We can provide luxury bodies for our trucks. In depends of costumers needs
Military vehicles
Armored vehicles intended for personnel and cargo transportation, mounting various kinds of special equipment, convoy escorting and guarding, carrying out counter- terrorist operations, patrolling in conflict areas, participating in operations on suppression of riots, guarding high priority facilities providing protection of the crew from fire of main types of small arms and damage factors of explosive devices.
All this vehicles you can buy directly from us which will meets all EU requirements and will be with EURO 6 engines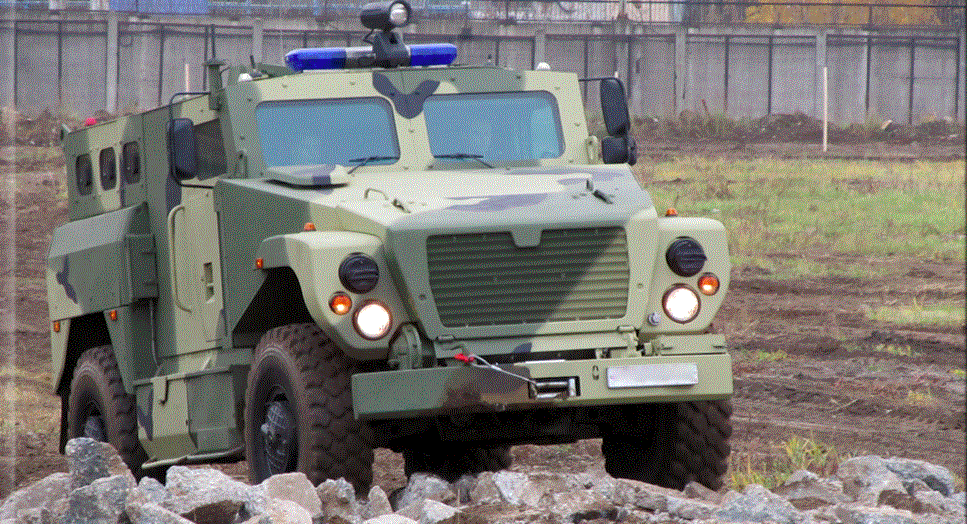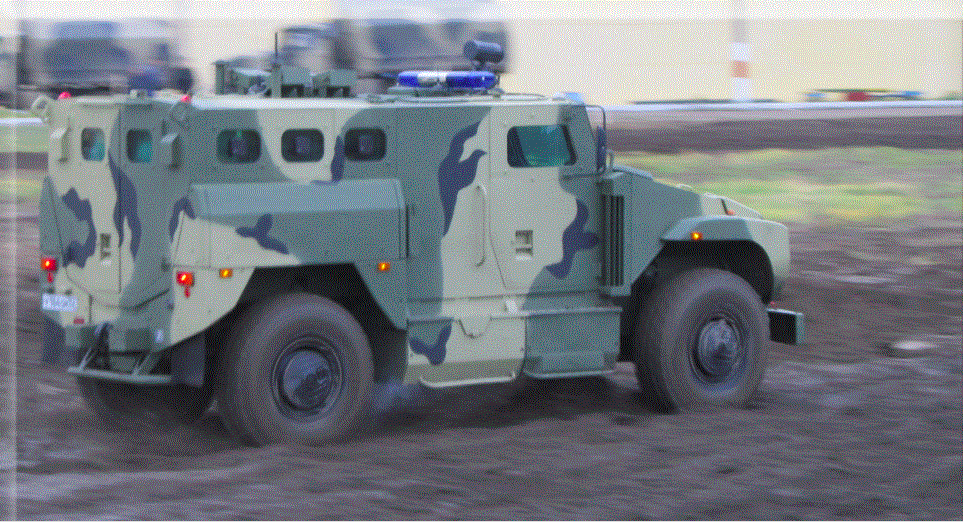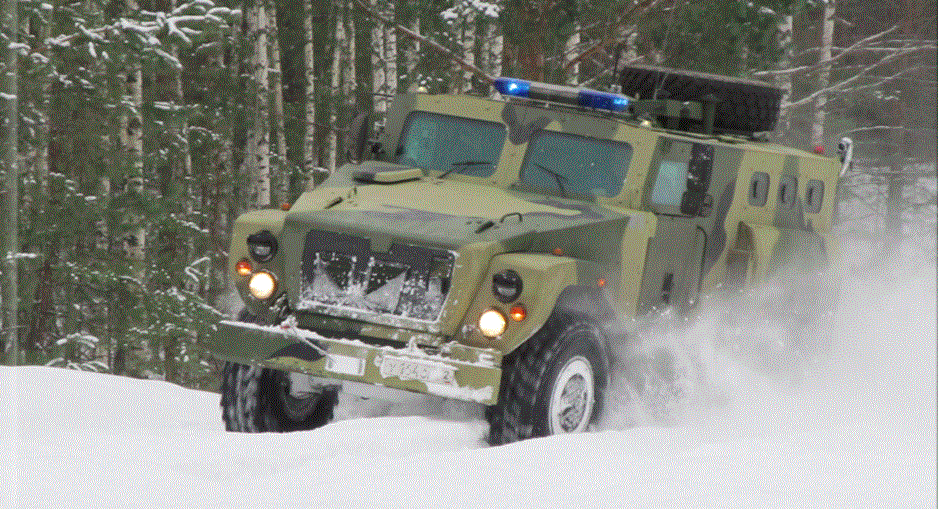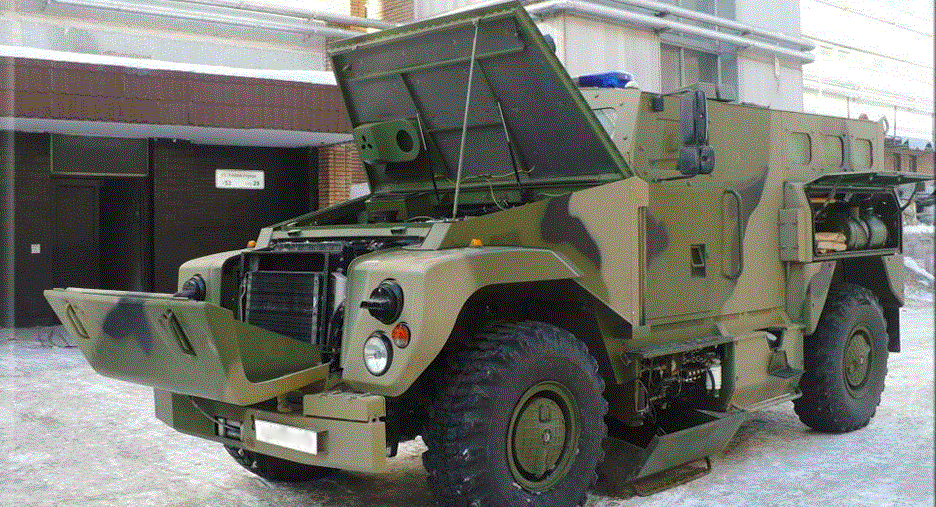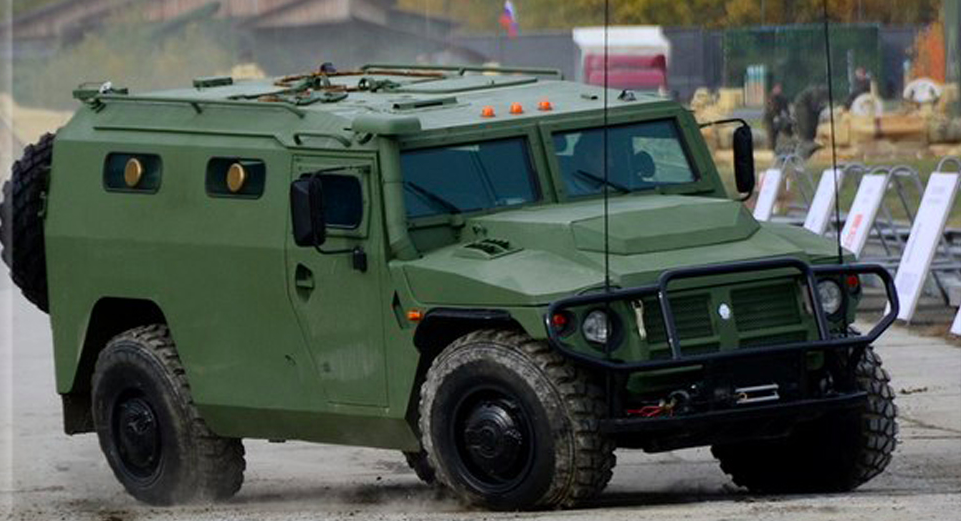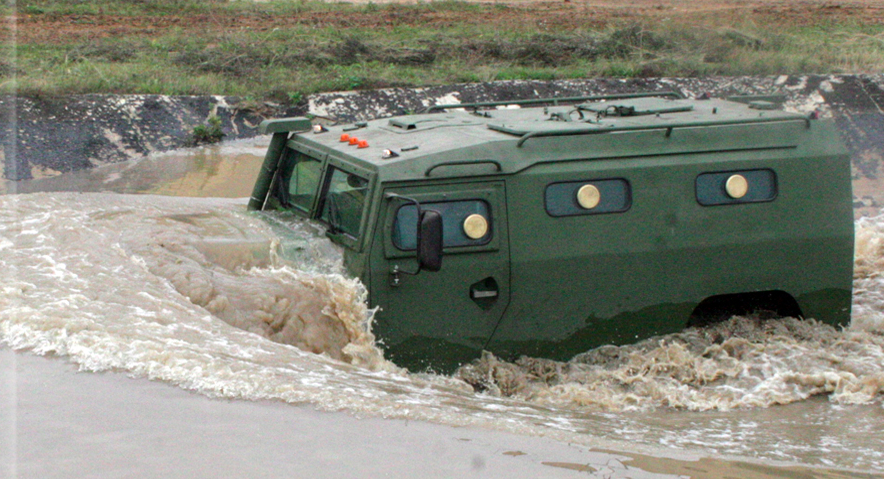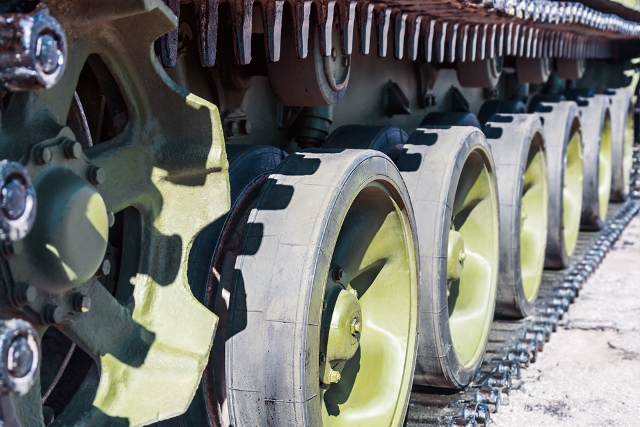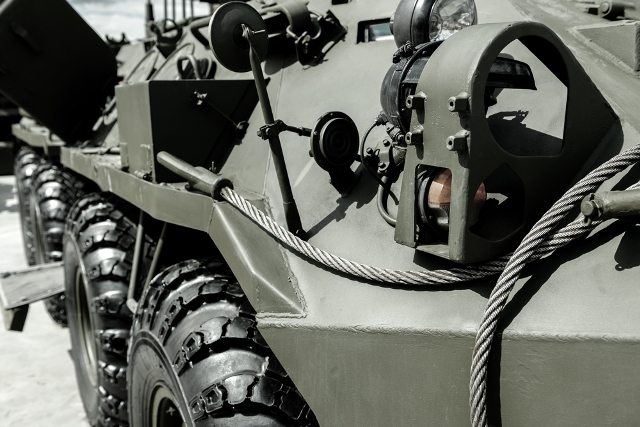 SPECIAL PURPOSE MACHINERY
SMT Group LTD supplies a wide range of a special-purpose machinery: automotive, engineering, airfield, armored vehicles and ground troop equipment.
TRACKED VEHICLES
T-72, T-80, T-55, T-54, BMP-1, BMP-2, GM-575, MTLB, MT-LBU.
WHEELED VEHICLES
BTR-60, BTR-70, BTR-80, BAZ, BRDM, BRDM-2, ZIL-135L / LM / LMP.
AUTOMOTIVE EQUIPMENT
MAZ-537 and MAZ-543 MAZ-500, URAL-4320, KAMAZ-4310, KrAZ-255, ZIL, UAZ.
SPECIAL EQUIPMENT SPARE PARTS
Our company is a supplier of spare parts for machinery. High quality parts conforms all the requirements for the use of modern techniques.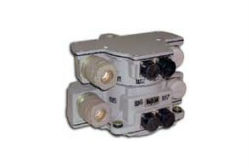 Rotating contact device VKU330-2
This device is designed for the transmission of the electric current and the electric signals from the stationary to the rotating base of the upper part of the object.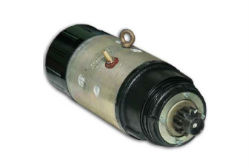 STARTER S5-2S
It is intended to start diesel engine type D-20. These starters are DC electric motors of the sequential type excitation with inertia-type drive.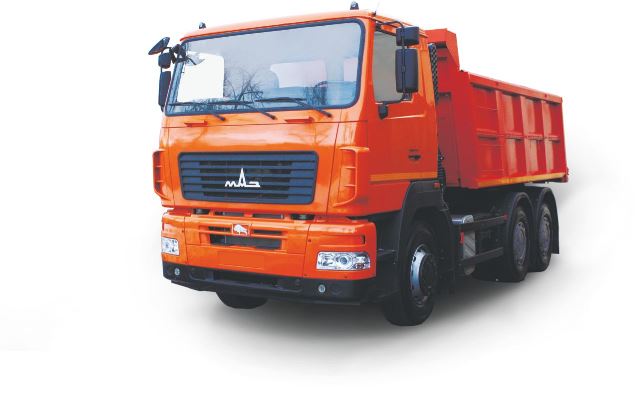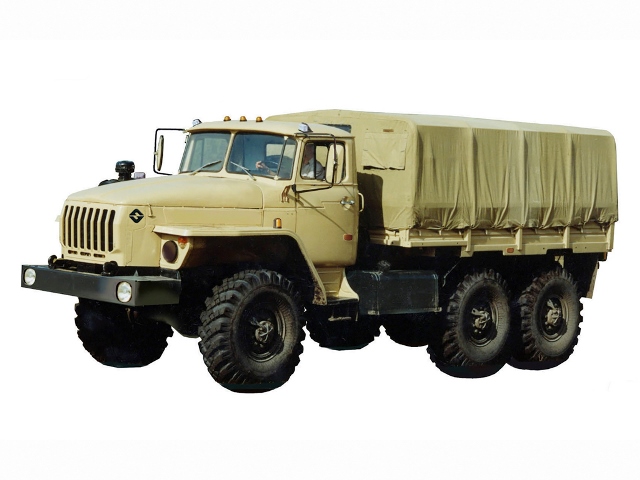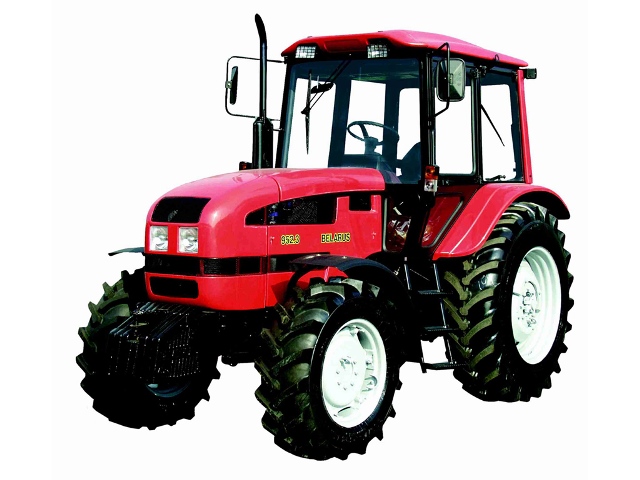 CIVILIAN PRODUCTS
Automobiles for civil purposes are machines used in agriculture, transportation, exploration industries and utility vehicles.
AUTOMOTIVE EQUIPMENT
MAZ, KAMAZ, GAZ and URAL as well as the tractors ARE produced by MTZ.
Tires for heavy trucks and agricultural machinery, tires for KGSH.